---
When we think of fire safety, we usually just think about equipment such as fire extinguishers, sprinklers and maybe alarms. However, there is a lot more involved, all industrial and commercial premises need to ensure that they have the right equipment to be fully compliant. Once the equipment is installed, individuals will have to be trained in its operation and you will need to have the necessary procedures in place for dealing with emergencies and the prompt evacuation of individuals.

At London Fire and Safe, our dedicated and experienced teams can help you to address all these issues offering the necessary advice and assistance. We stock a wide range of products that are suitable for use in domestic, commercial and industrial premises. We are of course fully accredited by all the relevant Australian authorities to conduct all the services and sell all the equipment that is available on our website.

We have service teams who are on the road throughout the year and can respond rapidly to resolve any problems that you may have. We also have a fully equipped workshop at our premises in Brisbane where we can carry out any work or repairs. All our teams receive regular training and are magnificently supported by our experience management team from our East Brisbane offices.
---
Our professional services include:
Evacuation Diagrams
Emergency Management Plans
Fire Safety Management Plans
Onsite Training
First Response
Warden (ECO)
Evacuation Drill
Certification and Installation
Fire Hydrant Flow Testing and Commissioning
Qualified Fire Safety Advisors
Our supply and installation services include:
Fire Extinguishers
Fire Hose Reels
Fire Blankets
Fire Hydrants
Fire Doors
Fire Indication Panels
Fire Pumps
Sprinkler Systems
Emergency and Exit Lighting
First Aid Kits
Vehicle Mounting Brackets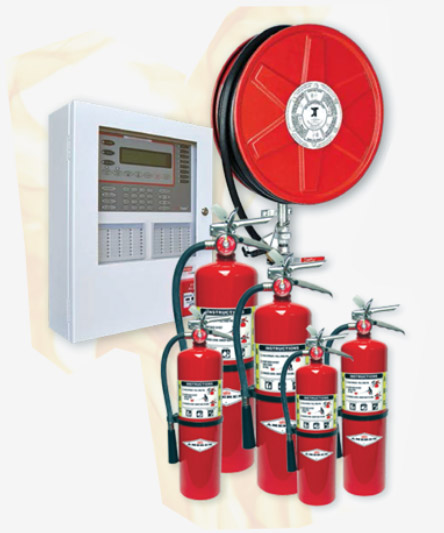 ---
If you would like more information about our products and services or have questions about fire safety in general, you can speak to a member of our helpful team by calling 07 3391 4141 or alternatively, you could contact us via our website.