SD 50 Security Doors – TDR
Enter A New Realm...
In today's era of information, record keeping is of the utmost importance. Detailed information of transaction, dealings and other vital business information needs to be stored safely and securely.
Step into a new realm of safekeeping with the Lion SD 50 Security Door. Manufactured by Lion to be fire resistant and burglary resistant.
The Lion SD 50 Security Door is not just simply any security door. It is a gateway to better, more efficient business.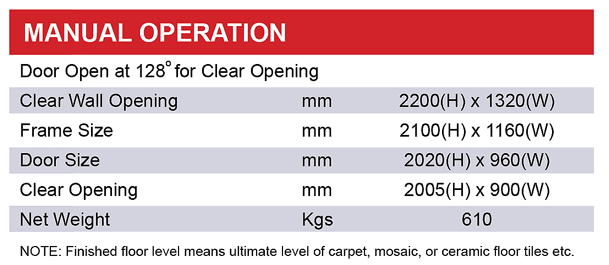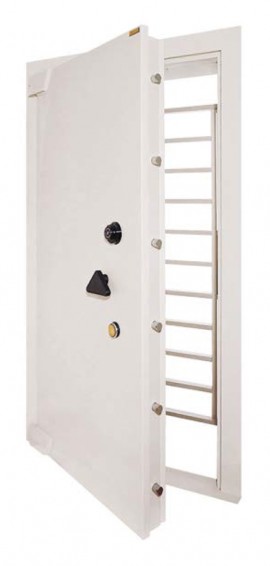 The overall thickness of the Type SD 50 is 135mm. The protective thickness of the Type SD 50 is 50mm. The door incorportates MegaMix 1 material, which is reinforced burglar and fire resisting agglomerate. In addition, the locks are further protected by drill-resisting plate.
There are 12 chromed bolts in all, each 32mm in diameter of which 6 to the front edge are moving. All bolts engage behind the rebates formed in the chassis.
Secured by S & G keylock and one 3-wheel combination lock.
A live and a dead re-locking device independent of the locks additionally secures the boltwork.
The Door is mounted onto a chassis by heavy duty hinges allowing for vertical adjustment.
An optional extra which links into the burglar alarm system protecting the premises.
A 15-amp switch is fitted to the main door to provide automatic lighting control.
Door is painted finish with option of grille gate.
BUILDERS TECHNICAL DRAWING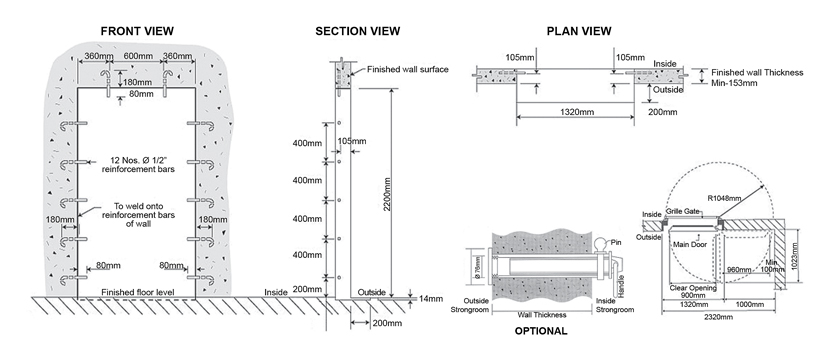 GET IN TOUCH
Phone: 07 3391 4141
Fax: 07 3391 4181
So why not give us a call, you will be glad you did.
Dealing with London Fire and Safe for your safe needs is so simple yet you get comprehensive information and you will always talk to one of our safe specialists based in our Queensland Office.