Locking Options
MECHANICAL LOCKS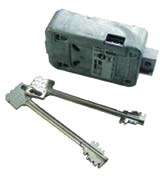 Safe key locks are not a restricted key but cannot be bought just anywhere.

A lock that will open only when its dial is turned through a predetermined sequence of positions identified on the dial face by numbers or letters.
Mechanical combination locks are a reliable and good choice for security.
DIGITAL PADS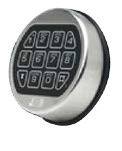 Enables 2 users both manager and second user.
6 digit code to access.

User options: Up to 9 different opening codes.
Dual combination, Time Delay, Time Delay Override, Duress Alarm connected to alarm panel.

Can be enabled with up to 49 different opening codes.
Time delay, Time locking, Auditable, dual user, Duress Alarm.

3 options of user identification; fingerprint only, fingerprint and code, or code only.
Multiple users - Up to 98 users with single fingerprint.
Time locking, Time delay, Auditable, dual user, Duress Alarm.
High Quality fingerprint scanner.
So why not give us a call, you will be glad you did.
Dealing with London Fire and Safe for your safe needs is so simple yet you get comprehensive information and you will always talk to one of our safe specialists based in our Queensland Office.
GET IN TOUCH
Phone: 07 3391 4141
Fax: 07 3391 4181