AMSEC & MAJOR Inground Safes
TDR Lift Out Door Heads
Amsec Star & Major Floor safes heads are engineered with advanced security features. Star Tube safes have been the standard for gas stations, fast food and other major retail establishments, even home owners for over 50 years. High Security TDR, Amsec Star & Major safe door heads are classified as TDR meaning Torch & Drill resistant providing maximum fire and burglary protection.
"C" RATE LIFT-OUT DOOR FEATURES
Manipulation resistant unitized U.L. Group II key changeable lock protected by a revolving carburized hard plate.
Removable dial and drive/drill resistant spindle preventing damage from burglary attack and additional protection from hold-up.
Door, 7-1/4" clear opening, is 1-3/4" solid steel.
Door is securely locked by three bolts each requiring over 25,000 pounds to shear.
Each locking bolt has its own hardened steel positive relocking bolt.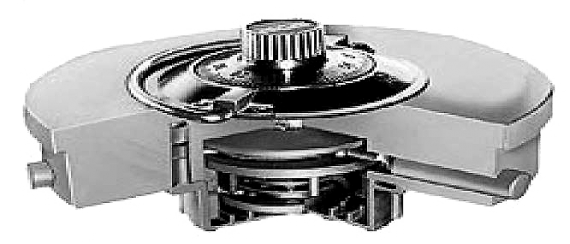 Amsec Star round Safe Heads:
Restricted key lock.
Combination Head.
Combination with Posting Slot head - Slot 10cm long and 1cm wide.
There are two main base types available:
Firstly, as pictured is the square base. This base is 300mm x 300mm x 400mm high (including cylindrical rise).
Secondly there is the Amsec L15 base which is 380mm deep and is constructed of cylindrical 6.4mm tube steel. The outside diameter of the base is 220mm.
Custom size bases available: Price upon request.
GET IN TOUCH
Phone: 07 3391 4141
Fax: 07 3391 4181
So why not give us a call, you will be glad you did.
Dealing with London Fire and Safe for your safe needs is so simple yet you get comprehensive information and you will always talk to one of our safe specialists based in our Queensland Office.