Fire Extinguisher Types
Site Surveys, Evacuation Plans and Compliance Reporting
We have the correct authority, training and approval to ensure your property is compliant with current regulations.
London Fire and safe is also able to develop a set of Evacuation Plans for your business premises so that in the event of a fire your staff and customers are able to be directed through the appropriate EXIT.
Types of Fire Extinguisher
There are various types of Fire Extinguishers:-
Water Extinguisher:
Air Pressurized Water is used to cool the flaming material& is quite efficientin case of small in house fires like in furniture, goods, etc. and deep seated fires but should not be used in Class B or Class C firesor fire caused by electrical appliances and shall only be used in Class A fires. They are relatively very cheap, do not cause any harm & easy to clean.
Carbon Dioxide Extinguisher:
Uses CO2 to eliminate the oxygen element from the combustion region and with a cold discharge, eliminates the heats. They are very good in case of Class B and Class C electrical appliances fire & as they do not leave any residue, they are also quite effective in case of fire in paper documents, etc.
Dry Chemical Extinguisher:
Dry Chemical Extinguisher is a multipurpose extinguisher and very useful in places like home, offices, buildings, etc as it can be used in Class A, Class B as well as Class C fires. The discharge comprises of special fluidized and siliconized mono ammonium phosphate dry power which blocks the oxygen from reaching the fuel element in Class A fires and stops the chemical reaction from persisting in Class B fires.
A QUICK CHECK LIST
What would happen if your business had a fire today?
Would you staff know what to do?
Read through the questions below if you answer NO to any question you should contact us immediately so we can help you protect your staff, customers and your business.
Does your staff know how to use an extinguisher?
Do they know the correct extinguisher to use?
Have they had any training in the past year?
Would your staff know how to evacuate your building?
Has your Fire Protection Equipment been serviced in the past six months?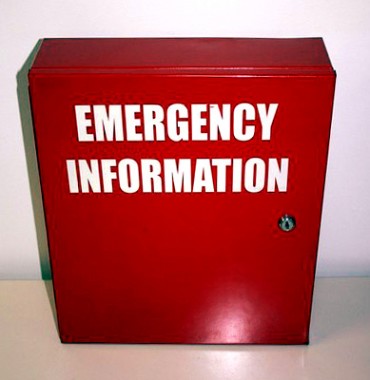 COME AND SEE US AT LONDON FIRE & SAFE FOR ALL YOUR FIRE EXTINGUISHER NEEDS.
FOR MORE INFORMATION PLEASE CALL US AND TALK TO ONE OF OUR FIRE EQUIPMENT SPECIALISTS
GET IN TOUCH
Phone: 07 3391 4141
Fax: 07 3391 4181