About Us
London Fire & Safe has a history dating back to 1986 and is a proud Privately Owned and Operated Queensland Company.
A Brief History
LONDON FIRE and SAFE is a name synonymous with Fire Protection Services, Quality Commercial and Domestic Security / Fire Resistant Safes Australia wide.
In 1986 Ian Harvey founded London Fire and Safe following his years of experience in the industry.
Ian was instrumental in developing the business from a humble beginning to a dedicated, professional and quality business that is LONDON FIRE and SAFE today.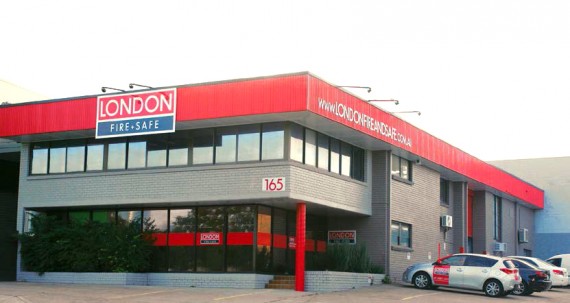 Since then London Fire & Safe has concreted itself in as Brisbanes Fire and Safe specialist with a loyal and experienced service team out on the road and an experienced management team based out of East Brisbane. LONDON Fire & Safe is now firmly an industry leader within the fire equipment and security safe business.
Security Safes
A question that generally comes in a person's mind for not buying a security safe is that they live in a good secure neighborhood whereas others think that they do not think that they have much to hide in a security safe. A theft or calamity does not come after knocking on your door. So, to be frank, it is always better to be prepared than to regret later.
Knowledge, experience and our professional approach will provide you with "World Best Practise" solutions for fire protection equipment applications, commercial and domestic floor and "in ground" safes.
Commercial and Domestic Safes: Security and Cash Rated
Inground Safes
Fire Rated Safes
Fire Resistant Filing Cabinets
Hotel Safes
Safety Deposit Lockers
Strongroom Doors
Fire Extinguishers - Supply & Install
Fire Pumps / Hydrant Systems
Fire Panels and Electrics - Exit Lighting
Fire Doors
Sprinkler Systems
Certification of all work done
Fire Training & Evacuation Diagrams
Emergency Management Plans
First Aid Kits
GET IN TOUCH
Phone: 07 3391 4141
Fax: 07 3391 4181